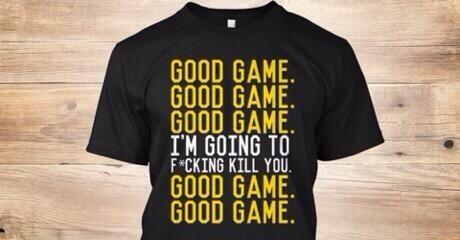 Fair to say that mafia rat might have more job security than an NHL head coach or GM. Ray Shero has been fired and the new GM will assess Dan Bylsma. A 51-24-7 record and a .670 win percentage might not get you much these days. That is Bylsma's track record in Pittsburgh. However playoff record is the currency in a hockey mad city like Pittsburgh and porous goaltending and Sidney Crosby's inconsistent play could prove to be the downfall for Byslma as it was for Shero. Don't feel sorry for Shero though, as he will likely be snapped up in about two seconds.
High profile out of work coaches now include Barry Trotz, John Torterella and Adam Oates. Mike Babcock, coach to the stars says that he would rather not be a lame duck coach, and he has only one year left on his deal. He and his luxurious red/brown flow that my wife gets lost in as she's got a major crush on the guy could be the sexy choice for any position should there be an impasse.
San Jose said good bye to Dan Boyle rather quickly, which was kind of suprising considering San Jose's season ended very recently. Imagine the hand wringing and debate if the Leafs suddenly announced a high profile player was not returning. The speculation would be never-ending. Even the casual mentioning that Dion Phaneuf might potentially be shopped causes a tempest in a tea pot!
the Ottawa 67's will have a new coach this year as Chris Byrne will choose to focus on his GM duties. Byrne went on to say that the one man Coach/GM may be a thing of the past. One wonders what Marty Williamson of Niagara's transition plan might be as he holds both posts. While Joey and Billy Burke, the owners sons, are learning the family business, neither one is close to stepping into any sort of coach or GM role. Also, one of the rumoured names to go to is former NHL D-Man Jeff Brown, whose son Logan was drafted by the IceDogs in the first round. Wonder if that will have any sort of effect going forward on whether the Dogs sign their first rounder.
I'm a big Leaf fan, and have been for over 30 years. Like any good Canadian, I usually root for Canadian teams who are in the playoffs. Doesn't matter who, though it was a struggle to celebrate anything Ottawa related when they made their Stanley Cup run a few years back. However, it was tough to cheer for the Habs when statements like "Unlike the Leafs, Boston didn't come back against us" appear. Still, I will cheer for PK Subban, Carey Price and the rest when they play the Rangers. Go Habs Go!
I've always been a strong advocate of ditching the post-playoff celebration line. I understand the showing respect thing, but it seems silly to beat the tar out of someone and then shake hands like its a PeeWee house league game. Silliness like Milan Lucic's poor display of sportsmanship probably happens more than we think. Sportsnet's Nick Kypreos had the best take when he said that Lucic had 7 games to bully, intimidate and do something to throw the Canadiens off their game. He did not do it during the series, so he should not do it in the line up. Plus, Billy Smith hated the post-game handshake. If it was not good enough for "Battlin'" Billy, then it is not good enough for me.
One of these days, I'd love to experience just part of the Memorial Cup either as a broadcaster or a fan. Seems like a blast, wherever its held. I'd like to tweak the format so that every game is meaningful though. The last game of the round robin can sometimes be redundant and that should never be the case in a winner take all format. For the record I am picking Guelph to win the whole thing. I will aways remember the Oshawa/Kitchener 1990 3OT final from Copps Coliseum, won by the Eric Lindros led Generals. It remains the best live event I have ever been a part of as either a fan or a broadcaster.
I already hate baseball's instant replay. Taking a three hour game and expanding it while a play that should not be debated sometimes is debated is just plain silly. Last nights Jays/Indians was 4-2 and featured 10 pitching changes between the two teams, along with a 9th inning replay or something that should not have been reviewed.
The broadcasting hot stove will be busy as we approach hockey off-season. Rogers has a slew of on-air announcements to make as they have named hosts, but no analysts or play by play guys. There are radio openings in Calgary for both play by play and colour commentator. Good luck to anyone who gets the Calgary job and has to follow Hall of Famer and local legend Peter Maher. Peter only broadcasted over 3100 straight games and is the only radio voice the Calgary Flames have ever known! Speaking of Hall of Famers, one wonders if we are seeing the sun setting on Bob Cole's career. The octogenarian still wants to broadcast, but that will be Rogers call. Oh baby, what a tough call that will be..Yes Sir! For Sure!
Steve Clark